Board of Trustees

EDWARD A. DENNIS, P
h

D
CHAIRMAN

Dr. Dennis is Chancellor I Chair and Distinguished Professor of Chemistry, Biochemistry and Pharmacology in the School of Medicine at the University of California at San Diego (UC San Diego). He received his BA from Yale University and PhD from Harvard University,doctorates in Medicine (honorary) from Goethe University in Germany and the University of Lyon-INSA in France, and served as a Research Fellow at Harvard Medical School. At UC San Diego, he has served as Chair of the Department of Chemistry and Biochemistry, as Chair of the Faculty Academic Senate and on the Board of Overseers. Dr. Dennis academic career has focused on lipid metabolism and lipidomics and he currently directs an active research program on their role in inflammation especially in NASH, influenza/covid viral infections, and cardiovascular disease. He has authored over 420 research publications and books and has numerous patents, served as Editor-in-Chief of the Journal of Lipid Research and Director of the LIPID MAPS Consortium. He is an inaugural Fellow of the AAAS,received the ASBMB Avanti Award in Lipid Enzymology, the European Federation for Lipid Science and Technologys European Lipid Science Award, the ASBMB Vallee Award for Biomedical Research, and Yale Universitys Yale Medal. He served as Chair of the Boards of the Keystone Symposia on Molecular and Cellular Biology and the Gordon Research Conferences, on the Yale University Council, on the Board of the American Society for Biochemistry and Molecular Biology, and currently on the Boards of LipoNexus, Lipid Research Inc, and the La Jolla Playhouse.

Peter C. Farrell, P
h

D, DS

c


Secretary

Dr. Peter Farrell is Founder, former long-term CEO and former Chairman of ResMed, Inc. (RMD). He recently became Chairman Emeritus of ResMed while remaining on the Board and Michael Farrell became CEO and Chairman of the Board. He was formerly an academic at the University of New South Wales, Sydney and prior to that the University of Washington, Seattle. Before founding ResMed Peter was Vice President of R&D for Baxter, Japan and founded the Baxter Center for Medical Research in Sydney. He was named E&Y San Diego Entrepreneur of the Year for Health Sciences in 1998 and E&Y Australian Entrepreneur of the Year in 2001. Dr. Farrell was admitted to the Order of Australia in 2004 and in 2005 was named E&Y United States Entrepreneur of the Year in Health Sciences. In 2012, Farrell was admitted to the U.S. National Academy of Engineering and in 2016 he was awarded the Chancellors Medal by the University of California San Diego. Dr. Farrell was also the Chair of the Executive Council of Harvard Medical Schools Division of Sleep Medicine (2011-13), was on the Visiting Committee of the Harvard/MIT Health Science & Technology Program (1998-2018) and was appointed to the MIT Dean of Engineerings Advisory Council (2019). He holds degrees in chemical and/or biomedical engineering from the University of Sydney, the Massachusetts Institute of Technology, the University of Washington, Seattle and the University of New South Wales and is the author of over 150 peer-reviewed research publications or books. He was recently admitted as an honorary Doctor of Sydney's University of New South Wales.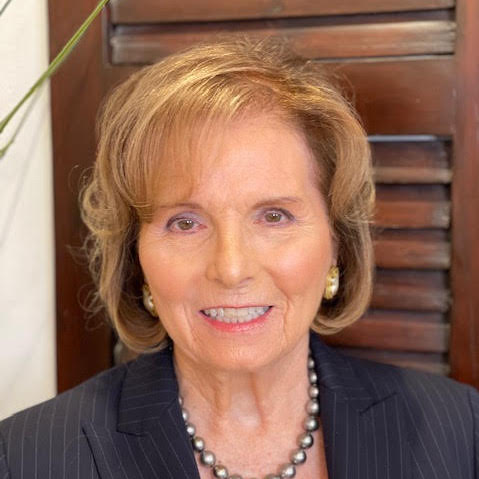 Mary Berglund, P
h

D
Treasurer

Mary Berglund, Ph.D., is the Executive Vice President of the J. Berglund Company, Inc., a private asset and portfolio management company located in La Jolla since 1984. She is a former academic economist who has specialized in the economic impacts of government regulation.She received her M.A. and Ph.D. degrees in Economics from the University of Nebraska where she was an assistant professor;she then was a consultant for the Federal Railroad Administration, the U.S. Department of Transportation and the Association of American Railroads. After moving to California, she was a Research Associate at the University of California Irvine, Institute of Transportation Studies. She also has been a lecturer at the University of San Diego and in the Urban StudiesDepartment at the University of California San Diego. During the 1990s she was a Commissioner and past Chairman of the California Transportation Commission (CTC) that funds the States transportation infrastructure. As a long-time San Diego resident, Mary has been involved in many non-profits in the community and has served on a number of investment committees. She was awarded an Honorary Doctorate of Humane Letters from her alma mater in 2019. She currently is a Director and Treasurer of the Charles Lee Powell Foundation that funds engineering research and fellowships at Caltech, Stanford, USC and UCSD. She isa Trustee and past president of the Museum of Contemporary Art, San Diego.
Kristi Burlingame, MBA
Kristi Burlingame joined the Board of Trustees of the ResMed Foundation in 2021. She serves as the Chairman of the Philanthropy Committee, which donates annually to local San Diego philanthropies in the areas of STEM and the Arts. She began her role in 2012 as Executive Director of the Foundation and works closely with the ResMed management team. Kristi is a graduate of Vanderbilt University and received her Masters in Business Administration from the UCLA Anderson School of Management.

Michael P. Coppola, MD
Michael P. Coppola, MD FACP received his medical training at Georgetown University School of Medicine and is currently Executive Vice President Medical Director for Home Sleep Testing at BioSerenity Inc., a global company focusing on sleep, neurology and cardiology. Dr. Coppola has been a longtime advocate for home sleep testing, having published the first case series of patients diagnosed in the ambulatory setting in 1993. He has been a national voice for improving recognition and access to care for patients with sleep apnea and has been active in a number of national and international organizations. He previously served as President and Chief Medical Officer of the American Sleep Apnea Association, the only patient advocacy organization for patients with sleep disordered breathing. He is board certified in Internal Medicine, Pulmonary, and Sleep Medicine. Until recently he practiced Sleep and Pulmonary Medicine in Springfield, Massachusetts, where he was CEO of a multi-specialty medical practice, a certified NCQA level III Patient Centered Medical Home, Medical Director of the sleep program at Mercy Medical Center and on the faculty at Baystate Medical Center (Tufts U. School of Medicine) where he was Associate Clinical Professor of Medicine. He was on the Board of Directors of the Baystate PHO and the Board of Health New England, a 100,000 member HMO. He has received numerous awards and honors and had been listed in Americas Best Doctors for years.

Anthony DeMaria, MD
Anthony N. DeMaria received his M.D. from the Rutgers, New Jersey College of Medicine in 1968. He did his medical residency at the United States Public Health Service Hospital in Staten Island, New York. He completed his cardiology fellowship training at the University of California, Davis and upon completion joined the faculty at UC Davis. In 1981, he accepted the position as Chief of Cardiology at the University of Kentucky in Lexington, Kentucky. He remained in that position until 1992 when he accepted the position as Professor of Medicine and Chief, Division of Cardiology at the University of California, San Diego. In 2004 he founded the UCSD Sulpizio Family Cardiovascular Center. His field of specialization is cardiac imaging techniques, particularly echocardiography (ultrasound of the heart). Dr. DeMaria is a Diplomat in the American Board of Internal Medicine and is board certified by the Subspecialty Board in Cardiovascular Disease. He is Past President of the American College of Cardiology and Past President of the American Society of Echocardiography. He has served as a member of the Subspecialty Board on Cardiovascular Disease of the American Board of Internal Medicine and Chair of the Diagnostic Radiology Study Section of the National Institutes of Health. He holds memberships in numerous professional organizations, including the American Heart Association, the American Federation for Clinical Research and the Association of University Cardiologists. Dr. DeMaria is the immediate past Editor-in-Chief of the Journal of the American College of Cardiology and has served as an editorial consultant and member of various other editorial boards. He has authored or co-authored over 530 articles for medical journals. Dr. DeMaria is listed in the Best Doctors in America and by Good Housekeeping as Best Heart Doctors in America.

Atul Malhotra
Dr. Malhotra is Research Chief of Pulmonary, Critical Care, Sleep Medicine and Physiology at UC San Diego. He is the Peter C Farrell Presidential Chair and tenured Professor of Respiratory Medicine. He runs a large NIH funded laboratory with >425 original plus >290 reviews/chapters since coming on faculty in 2000. In 2013, he moved his laboratory from Harvard Medical School to UC San Diego where it resumed full operations. Dr. Malhotra has a passion for mentoring and has won teaching/mentoring awards from many leading institutions. In 2015, he served as the President of the American Thoracic Society. He is active clinically both in the intensive care unit and in the sleep clinic, where he serves as Director of Sleep Medicine. He has been ranked at the top globally in sleep apnea, CPAP and mechanical ventilation by Expertscape and other agencies. Dr. Malhotra is an unpaid member of the ResMed Foundation Board.
Carlos Nunez, MD
CHIEF MEDICAL OFFICER RESMED
As Chief Medical Officer for ResMed, Dr. Nunez leads the Medical Affairs department, which includes Clinical Operations, Government Affairs and Advocacy, Healthcare Economics and Market Access, Digital Health and Clinical Communications. This global, multidisciplinary team provides the professional and scientific expertise to align the clinical, economic and public policy realities of modern healthcare with the patient-centered mission and business strategy of ResMed. This includes the clinical aspects of safety, quality and regulatory efforts that touch every phase of the patient experience and product lifecycle, as well as the evidence generation, early-stage technology development and advanced data analytics, including machine learning (ML) and artificial intelligence (AI), that defines the cutting edge of clinical research and medical science in sleep, respiratory care and digital health.
Dr. Nunez joined ResMed from Becton, Dickinson and Company where he was Senior Vice President of Medical Affairs. Prior to that, Dr. Nunez was the Chief Medical Officer at CareFusion, where he built and led a global team that provided medical oversight for all businesses and functions of the company. He was named chair of the Health Division Board at the Consumer Technology Association in January 2023. Dr. Nunez received his Medical Doctor (M.D.) degree from the University of Miami School of Medicine, where he also completed postgraduate training in anesthesiology, critical care medicine and clinical research. Before beginning his career in the MedTech industry, Carlos was a practicing anesthesiologist, intensivist and hospitalist, as well as director of critical care research, informatics and analytics at NorthEast Medical Center.

Klaus Schindhelm, BE, P
h

D
CHAIRMAN SCIENTIFIC REVIEW COMMITTEE

Prof. Schindhelm is Professor of Biomedical Engineering, Graduate School of Biomedical Engineering, University of New South Wales, Sydney and until 2021 was the Senior Deputy Dean, Engineering, University of New South Wales, Sydney. Until June 2018, he was the Chief Research Officer for ResMed Ltd having joined ResMed in 1998. He has held positions of VP Product Development, VP Cardiorespiratory Business Development, Senior Vice President of Global Operations and Senior Vice President of Global Applied Research. From January 1992 to June 1998, Dr. Schindhelm was Professor and Head, Graduate School of Biomedical Engineering, the University of New South Wales. During his tenure at ResMed, he maintained a tenured professorial position at UNSW. He has broad experience in medical device technologies in general, and in respiratory and in sleep technologies in particular. He was the Founding Chairman of the College of Biomedical Engineers, the Institution of Engineers, Australia and a Founding Fellow of the International Academy for Medical and Biological Engineering. He is the past chairman of the Vision Cooperative Research Centre and a past chairman of the Therapeutic Goods Committee for the Therapeutic Goods Administration, Australia.
IAN WILCOX, MB BMEDSCI P
h

D

Dr. Wilcox is a Senior Cardiologist at Royal Prince Alfred Hospital, Sydney, a Clinical Professor of Medicine, Sydney University and Honorary Professor, School of Biomedical Engineering at the University of New South Wales. He trained in Medicine at Newcastle University UK where he did early stem cell research during his BMedSci. Dr. Wilcox completed his Internal Medicine and Cardiology training at Royal Prince Alfred Hospital, Sydney. His PhD at Sydney University examined simple clinical predicters of risk after acute coronary syndromes and laid the foundation for the role of exercise testing after these syndromes. One of the first Cardiologists to identify the link between SDB and heart disease, he worked with Professor Colin Sullivan at the David Read Laboratory in a NHMRC funded postdoctoral program. He is the Founder and Lead Cardiologist in a large academic Cardiology practice which focuses on the integrated care of chronic and complex disease in the community. His current interests include remote monitoring and using bigger datasets and digital health, data analytics and the role of machine learning and artificial intelligence in personal and precision medicine.